OO48. SHATTERED Stripe Collage Bomber with Velvet Beaded Boa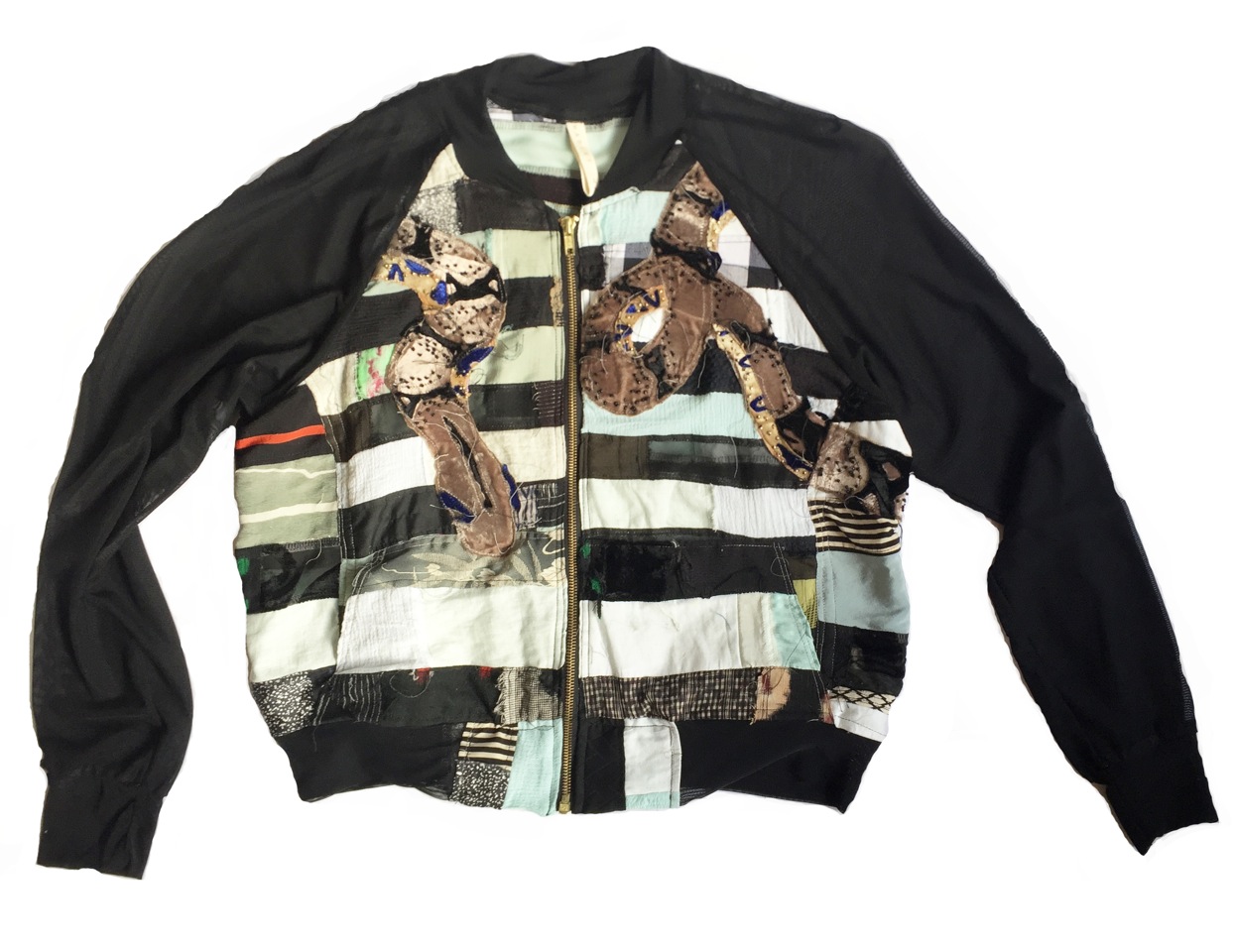 OO48. SHATTERED Stripe Collage Bomber with Velvet Beaded Boa
Traditional Bomber Jacket with Sheer Mesh Sleeves and Metal front Zip
-Ragland Sleeves, Neck and Hem made in Sheer Mesh Jersey
-Body and Front Pocket made from Vintage Japanese Silk/Cotton
-Hand pieced together Soiled Japanese Silks with Raw Edged Seams on the Outside of Garment in a Collage system
-Laser cut silk velvet boa constrictor wraps around the neck of garment with hand beaded detail.
 
**Each garment is hand-pieced together from soiled, torn silks. Through this involved process each piece is unique; therefore please allow up to two weeks for delivery.

** Email hadleyanneclark@gmail.com for super duper custom sizes/options
sold out